We supply and fit a wide range of tyres.
We stock a lot of new, used and part worn tyres from well-known manufacturers for many different makes and models of cars.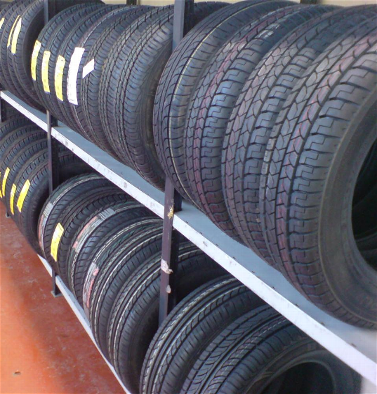 Buying used and part worn tyres is a great way to save money, rather than paying full price for brand new tyres. Often used tyres still have plenty of legal tread left and can last for months, even years at a fraction of the price of brand new tyres.
New Tyres, Budget & All Premium Grades
We sell all tyres to meet all needs and all pockets from quality budget tyres to premium grade tyres at unbeatable prices. Buy 2 or more tyres for bigger discounts. Prices all inclusive of new valve, wheel balancing, fitting and tyre disposal – no hidden extras! We guarantee all tyres and workmanship.
Part Worn Tyres
Recycled tyres from the Governments scrappage scheme to suit all pockets. All tyres are fully tested to MOT (VOSA) standard so you know you are getting a good safe tyre for a fraction of the cost of new tyres. Prices all inclusive of new valve, wheel balancing, fitting and tyre disposal – no hidden extras! We guarantee all tyres and workmanship